TEACHING
SEMINAR WEEK FS15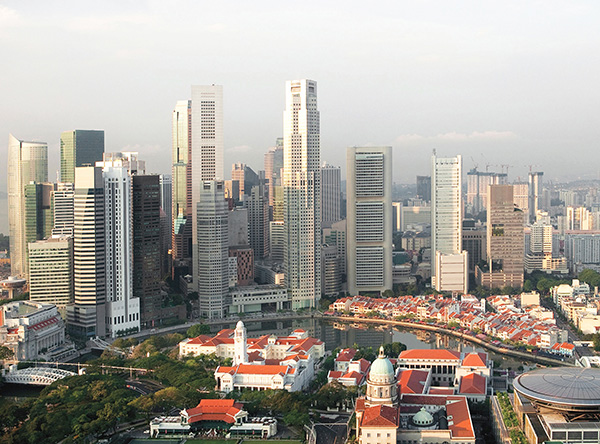 Singapore. Mixed Use - High Density
Complementary to our Special Urban Design Studio "Vertical Cities Asia" we offer a seminar trip to Singapore to explore the South-East Asian metropolis and some of the neighbouring tropical islands.
Singapore lays on an island off the southern tip of the Malay Peninsula, 137 kilometers north of the equator. The world's fourth biggest financial centre and its top ranked port qualify the city-state as a major commercial hub. Independent Singapore, a former British colony, is 50 years old, with most of the built environment being even younger. To keep economic development at a high pace, the government plans a population raise from the current 4 to 7 million people. 
The excursion's focus is on understanding high-density and mixed-use urban development's potentials in the tropical South-East Asian environment. This metatheme emphasizes ideas of community, networks, resource sharing, circular economy, collaboration, adaptability and resilience. 
We will visit a series of building complexes, new towns and inner-city districts to understand the cultural context and climate's impacts. We will be confronted with results of the city's rapid transformation throughout the last decades. To learn more about Singapore's relation and contrast to its surroundings, our trip also includes a trip to the Indonesian peninsula of Batam. Your findings will be presented and discussed with local experts in a workshop at the end of the week.
Organizational
• Date: 14.3. - 22.3.2015
• Kostenrahmen F: ca. CHF 1'700.-
• min. 10, max. 12 Students
• Passport has to be valid for at least 6 months beyond the trip
Contact: Christian Weyell