TEACHING
DESIGN STUDIO HS12 AIRPORTS AND CITIES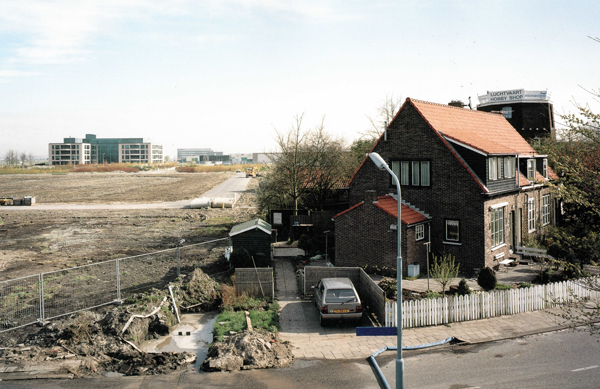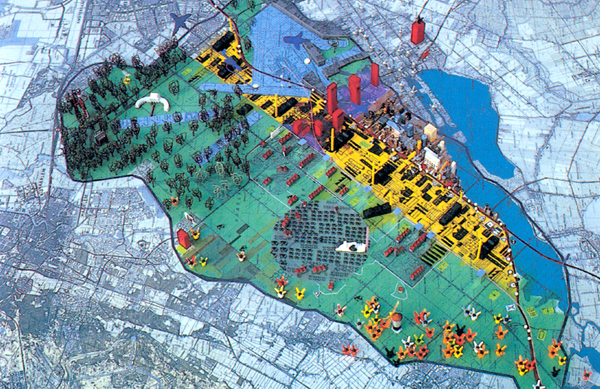 Amsterdam-Schiphol
Prof. Kees Christiaanse, Benedikt Boucsein, Simon Kretz, Christian Salewski und Christian Weyell
Airports and the City of the 20th Century
Urban development is strongly determined by traffic infrastructure. The main railway stations, for instance, were initially positioned outside of the city limits but have long since developed into urban centralities. Tramways and highways in turn were among the most important conditions for the extensive growth of cities far into the surrounding region and thus for today's form of settlement area.
Presently air travel is the most rapidly growing transport sector. International flight connections are especially important for those cities competing globally. Accordingly, the relation between airports and cities will be formative for urban development during the coming decades and poses some of the most important questions about the city of the 21st century.
Central goal of the design studio is to make a concrete contribution to the future of airport regions by providing masterplans, strategies and visions on several scales. Background of our discussions will be the realization that, in areas like the Haarlemmermeer, conventional architectonic and urbanistic tools are of only very limited help and are to be fundamentally questioned.
Design and Research
The design studio is part of the international research project "Better Airport Regions". Besides several Institutes, relevant actors from the airport region take part in the project. We will discuss the intermediate and final results of the studio with these actors and thus have the chance to directly influence the future development.
Organizational issues
• Max. 24 participants
• Group work
• Place of work: ONA Building, Neunbrunnenstr. 50, 8050 Zürich
• Critics and Workshops in English
• Credit Points: 13+3 (incl. integr. disc. Urban Design)
• Semester Fee: CHF 100.-
• Sign up under: Professur K. Christiaanse, Design Studio Airports and Cities
• Introduction: Tuesday, September 18th 2012, ground floor ONA Building, 10 am
• Courses (register in mystudies, after having been assigned to a class): Professur K. Christiaanse, Design Studio Airports and Cities (051-1121-12 U) (13 KP) and Integrierte Disziplin Planung (051-1233-12 U) (3 KP)
Participation in the seminar week Infrastructural landscape to Haarlemmermeer and Amsterdam (Price Range C, CHF 500-750) is obligatory.
Contact
Benedikt Boucsein | boucsein @ arch.ethz.ch