CURRICULUM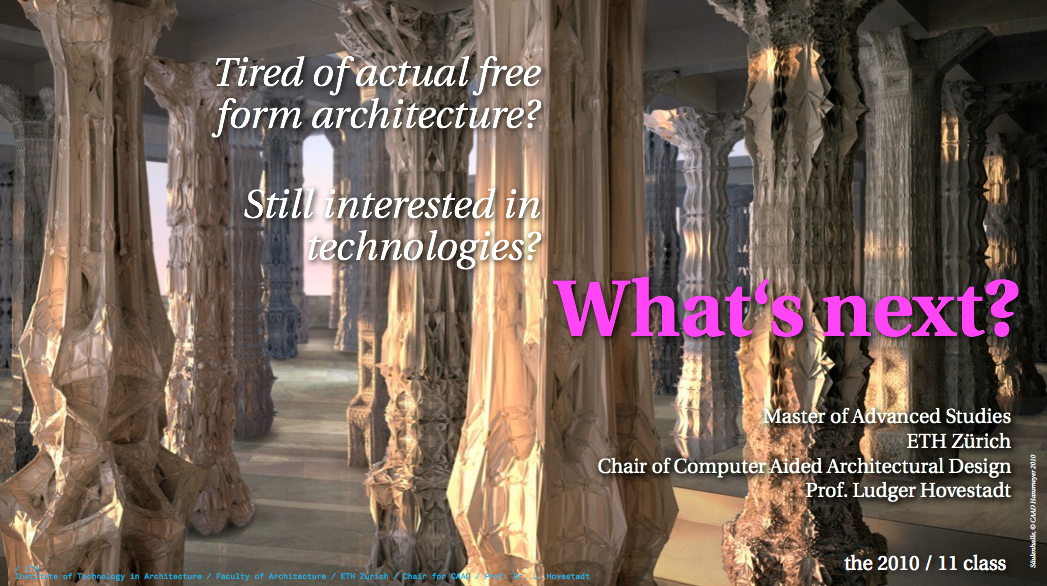 MAS Program Structure
The Master of Advanced Studies in CAAD is a one-year program that is divided into a series of six or seven independent modules. Each module is taught in seminar-style on a unique subject, and concludes with an individual or group project. Modules are approximately six weeks long. Recent modules have included:
.
2010
M1: Living in a world of Abundant Potentials (20.09 – 21.10)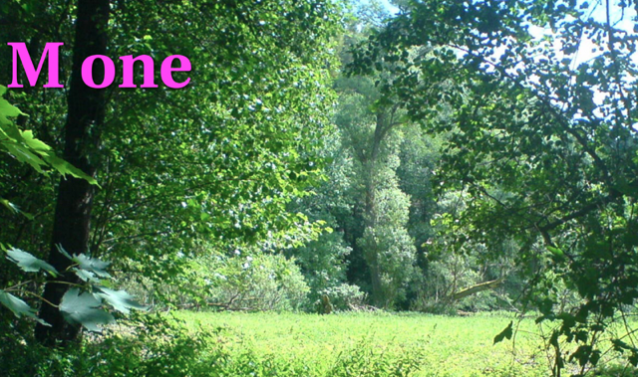 Travel Isphahan: Abundant Ornament (23.10 – 31.10)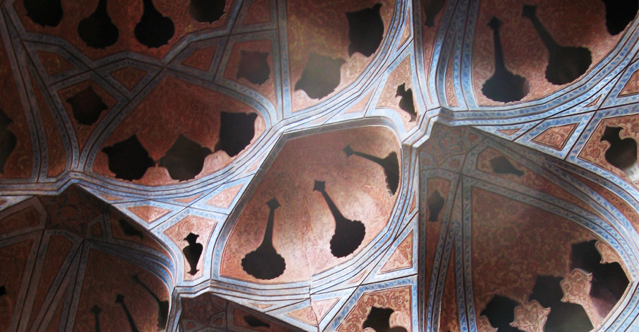 M2: Any Form (07.11 – 29.11)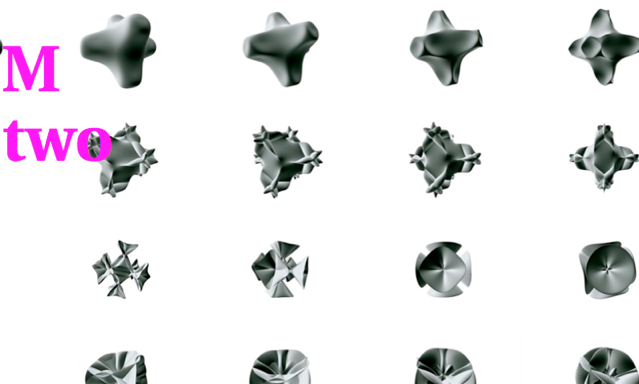 M3: Design to Production (01.11 – 05.11, 29.11 – 20.12)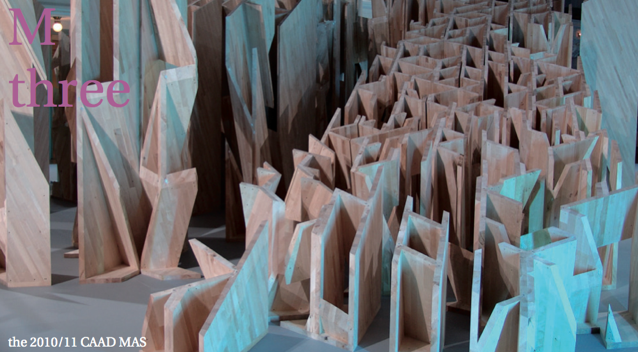 2011
Physical Computing Workshop in London, Bartlett UCL (10.01 – 14.01)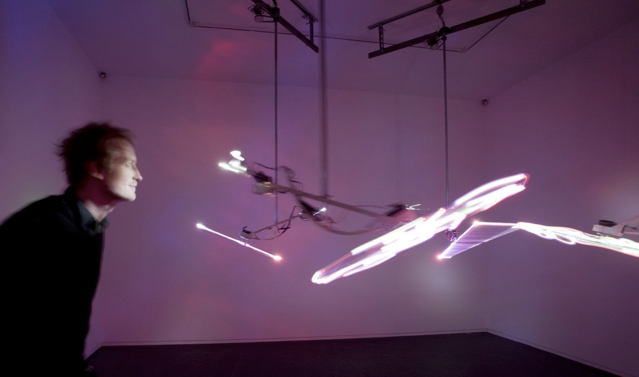 M4: Architects Revisited (17.01 – 05.02)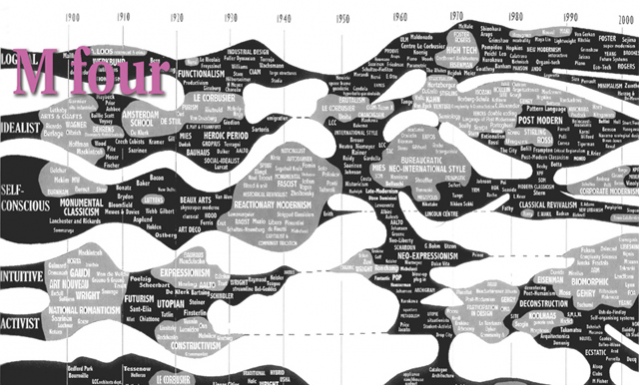 M5: System-ability (02.21 – 03.23)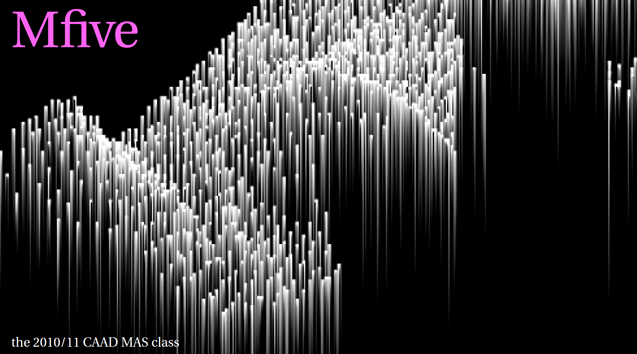 M6: Adapt-ability (03.25 – 04.20)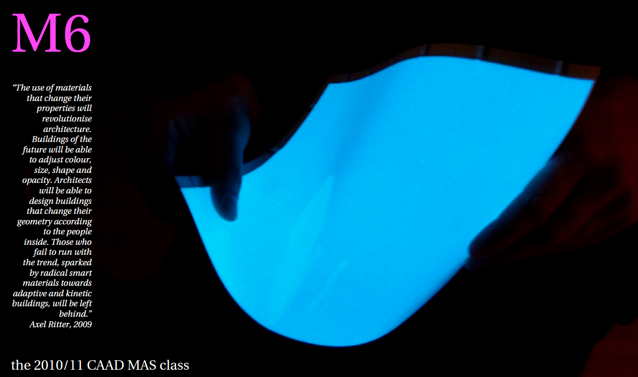 M7: Choreographic Architecture
Architecture for the Metaliticum
.
In addition the MAS modules, students are welcome to audit other courses in the architecture departments and they are to invited to visit presentations from guest lecturers.
MAS Faculty
The Master of Advanced Studies program is taught by the researchers of CAAD Department as well as by visiting lecturers. The faculty is comprised of a very diverse set of international teachers and researchers, coming from background including architecture, product design, computer science, philosophy, literature, music, medicine, and economics.Faculty profiles can be found on the CAAD Department's page: Faculty ProfilesFurther, a list of recent faculty publications can be found here: CAAD Publications
Facilities
The MAS program takes place in the CAAD Department's facilities on ETH H枚nggerberg campus. There is ample open office studio space, as well as lab space for experimentation. Students have access to the CAAD Department's 3D printer, it's high end workstations, as well as an excellent Cimbali espresso machine. Further, MAS students have full access to the Architecture Department's Rapid Architectural Prototyping Laboratory Raplab, complete with laser printers, vacuum formers, CNC machines, etc.聽The CAAD Department further has a dedicated 500 square meter production facility for large scale experiments, complete with a robot arm and Z眉nd CNC plotter. Further information is available here.