Principal Investigators
Gerhard Schmitt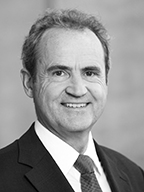 Gerhard Schmitt is Professor of Information Architecture at ETH Zürich, Lead PI of the ETH Future Cities Responsive Cities Scenario, Founding Director of the Singapore-ETH Centre in Singapore, and ETH Zürich Senior Vice President for ETH Global.
Gerhard Schmitt holds a Dipl.-Ing. and a Dr.-Ing. degree of the Technical University of Munich, TUM, and a Master of Architecture from the University of California, Berkeley. His research focuses on urban metabolism with the associated emissions, Smart Cities and linking Big Data with urban design, urban models, simulation and visualization. He and his team developed and taught the first Massive Open Online Courses on Future Cities and Liveable Cities with over 100'000 participants.
From 1998-2008 he served as Vice President for Planning and Logistics and Member of the Board of ETH Zürich. He directed the development of ETH's strategy and planning in cooperation with the 16 scientific departments. From 1984 to 1988 he conducted CAAD research and teaching at Carnegie Mellon University. He joined ETH Zürich in 1988. He was Visiting Professor at Harvard GSD, at the Katholieke Universiteit Leuven, the Technical University of Denmark and at the Technical University of Delft. From 2004-2007 he chaired the Visiting Committee of the Graduate School of Design at Harvard University. Gerhard Schmitt initiated and conceptualized the sustainable ETH Science City Campus in Zürich and received for this work the 2010 European Culture of Science award.
schmitt@arch.ethz.ch | +41 44 633 78 43
Dirk Donath

Dirk Donath is a Full Professor in Germany at the Bauhaus University Weimar and a Chair holder for "planning.systems" at the faculty of architecture and urbanism. Over the last twenty years, he works as a Consultant for international projects and mentor for projects in research and practice in Europe, South Americ, Asia and Africa.
His work and research in placed the realm between theory and practice in architecture and the planning instruments where various research projects are sponsored by both public and industry sources. Over twenty-five years, he worked as a practicing and full licensed Architect and founder and partner at his architectural office "nitschke-donath architect ltd" in the areas of social housing, educational, public and cultural buildings. Since 2008, Dirk Donath works as a Visiting Professor at the EiABC at the Addis Ababa University in Ethiopia. He was appointed as the head of the international research unit "emerging city lab" in 2017.
In his academic and practical career in Germany and Ethiopia, his current research interests are architectural design and building construction; methods and instrucments for the planning and design support and the revitalisation of existing buildings and the space layout for emerging urbanisation. He published his results in numerous international peer reviewed publications and is doing worldwide the supervision of PhD and post doctorate studies.
dirk.donath@uni-weimar.de
Researchers
Varun Ojha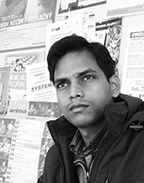 Varun is a Postdoctoral Researcher at the ETH Zürich, His research revolves around Machine Learning and Computational Intelligence. He focusses on Neural Networks, Fuzzy Inference Systems, and Evolutionary Computation. His particular interests are in data analysis, computational modeling, approximation, feature analysis, dimensionality reduction, clustering, and optimization. He has been involved in industrial and multidisciplinary research projects: "IPROCOM," funded by European Commission and "DIRCAMG," funded by Dept. of Science & Technology, Govt. of India. Varun is a Marie Curie Fellow and holds a Ph.D. degree in Computer Science, Communication Technology, and Applied Mathematics from the Technical University of Ostrava, Czech Republic. He completed his Master of Technology and Bachelor of Technology in Computer Science and Engineering from West Bengal University of Technology, Kolkata India.
Profile: researchgate
ojha@arch.ethz.ch | +41 44 633 70 47
Danielle Griego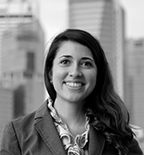 Danielle is a PhD student at the chair working on a multi-criteria clustering analysis to discover optimal community solar PV systems for existing urban neighbourhoods. She holds a Master's of Science in Civil Engineering as part of the Building Systems Program and a Bachelor's of Science in Architectural Engineering both from the University of Colorado, Boulder (USA). She focused on integrated system design and optimisation analysis for energy reduction strategies for commercial and residential buildings. During her studies, Danielle also worked for a total of 2 years in industry and research. After completing her master's, Danielle worked as a research associate and project lead at the Energy Research Institute at NTU in Singapore in the Sustainable Building Technologies team from 2011-2014. Danielle led various research projects including a sub-metering project with a real-time energy display for chemistry laboratories. She also spearheaded the development of EcoCampus, a campus-wide sustainability and energy efficiency program at the NTU Campus.
griego@arch.ethz.ch | +41 633 72 14
Saskia Kuliga

Saskia is a Post-Doctoral Researcher and Environmental Psychologist at Bauhaus University Weimar. She holds a PhD in Psychology from the University Freiburg, Germany. In her current Bauhaus Postdoc Scholarship and long-term collaborations with ETH Zürich, her interdisciplinary research focuses on how individuals perceive, evaluate and interact with large-scale, real and virtual, architectural environments.
saskia.kuliga@uni-weimar.de
Martin Bielik

Martin is a research assistant and doctoral candidate, at the Faculty of Architecture and Urbanism, Bauhaus-Universität Weimar – Germany (Prof. Dr. Dirk Donath, Chair of Planning Systems). He graduated in architecture and urban planning in 2011 at the Faculty of Architecture, Slovak University of Technology. Since 2012, he worked as lecturer and researcher at the Bauhaus University Weimar. His doctoral thesis was awarded by Ernst-Abbe foundation with two-year research grant in 2016. His main research interest are computational analysis and simulation of urban systems and application of these methods in planning process. As associate investigator at Emerging Cities Lab in Addis Ababa (2016), he positions his research in context of rapid urbanization.
martin.bielik@uni-weimar.de
Peter Buš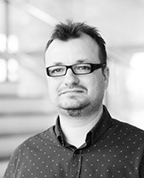 Peter is a Postdoctoral researcher and a co-leader of Digital Urban Simulation course at the Chair of Information Architecture. Trained as an architect and researcher in the field of computational design modelling he focuses on generative models and advanced urban simulations that can help architects and urban planners in the decision-making, planning and design processes. Peter's long-term research is based on an investigation of phenomenon of emergence and urban autopoiesis in terms of self-creation and self-organization of bottom-up urban patterns. Peter focuses on local-scale phenomena in behavioural urban models in order to identify patterns, potentials and strategies how to improve conditions for a livability in an investigated environment. By means of visual language which is being developed within the framework of custom-based computational models and visualisations he concentrates on more complex relations which forms the urban entirety.
Prior to obtaining his PhD degree from the MOLAB Cabinet of Architectural Modelling at the CTU in Prague, Peter gained experience as a practising architect and as a researcher at the Future Cities Laboratory Singapore ETH Centre. Peter holds Bachelor of Arts and Master of Arts in Architecture from the Academy of Fine Arts and Design in Bratislava, Slovakia.
bus@arch.ethz.ch | +41 44 633 29 02
Charlotte Schaeben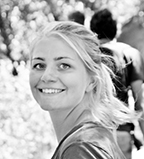 Charlotte is a Master student at the Department of Architecture at ETH Zürich. Among others, she attended design classes at the chair of Prof. Meili and Prof. Diener at ETH Studio Basel and with Prof. Badia at ETSAB in Barcelona, Spain during an exchange semester. She gained further international experience through internships at Estudio Barozzi Vegia in Barcelona, Spain, at ERCO/ICOMOS in Kathmandu, Nepal, and while attending a Summerschool program at UC Berkeley, United States. She is currently preparing her self-defined Master thesis at ETH Zürich.
schaebec@student.ethz.ch
Lukas Treyer

Lukas studied architecture at ETH Zürich. He is managing the Value Lab and is interested in improving the usability of tools at the Chair for Information Architecture as well as in urban and architectural planning. Using the Value Lab as a test case, it involves productivity tools on the web as well as research on new interface technologies. He also works on integrating graphical syntax of architects and urban planners within the interaction of simulation tools of the simulation platform for urban planning. As a former student assistant at ETH he could gather a lot of experience in terms of web interfaces and other interface technologies.
treyer@arch.ethz.ch | +41 44 633 27 80
Matthias Standfest

Matthias studied mechanical engineering, architecture, philosophy and graduated finally with his PhD thesis about the application of machine learning in the field of architecture at ETH Zürich. His background prepared him well for founding his successful ETH spin-off Archilyse AG, which is actively bridging the gap between architecture and mathematics. Archilyse plays a distinct role in the digitalisation of the Swiss Real Estate sector and works on democratising holistic architectural knowledge by making it universally accessible.
labs@archilyse.com
Sven Schneider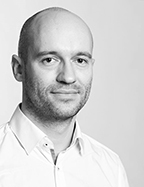 Sven is a lecturer and researcher in the field of architectural planning support systems. He is interim professor for the chair of computer science in architecture at the Bauhaus-University Weimar and founding partner of DecodingSpaces GbR. He studied applied computer science at TU-Chemnitz and graduated in architecture at the TU-Dresden and BU-Weimar. He completed his PhD in 2016 on the topic of automated spatial layout design from a user-perspective. His main research interests lie in the development of measures for evaluating the built environment and generative methods for supporting the design process. He was and is engaged and coordinating several state-funded research projects and has published a number of articles on generative methods for spatial layout design and spatial analysis.
sven.schneider@uni-weimar.de
Reinhard König

After studying architecture and urban planning in Munich and Kaiserslautern Reinhard König completed his PhD thesis in 2009 at the University of Karlsruhe. From 2007 - 2012 Dr. König has worked as a research assistant and appointed Interim Professor of the Chair for Computer Science in Architecture at Bauhaus-University Weimar. From 2013 - 2016 Reinhard König worked as senior researcher at the Chair of Information Architecture, ETH Zürich. In 2014 Dr. König was guest professor at the Technical University Munich and was appointed to the Junior-Professor for Computational Architecture at Bauhaus-University Weimar in 2015. From 2016 he is a Principal Scientist at Smart and Resilient Cities unit at the Austrian Institute of Technology (AIT) in Vienna. In addition, he acts as Co-PI in the Big Data Informed Urban Design group at the Future Cities Lab at the Singapore ETH Centre.
reinhard.koenig@ait.ac.at