24.01.2011 / Dr. Keith Lilley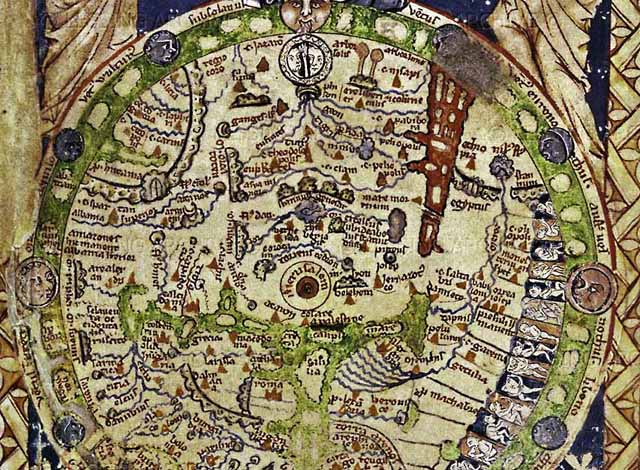 24.01.2011, 10:00: Dr. Keith Lilley @ CAAD, HPZ F
Cities of tomorrow? Geometrical forms and their cultural symbolism. Queens University Belfast, Ireland.
Dr. Keith Lilley joined the School of Geography at Queen's in 1999 as lecturer in human geography. He began his academic career at the University of Birmingham, gaining a PhD in 1995. Dr. Lilley was awarded a British Academy Post-Doctoral Fellowship in 1996 and took this up at Royal Holloway (University of London) in the Department of Geography. At Queen's Dr. Lilley is currently Examinations Officer and has experience working on various teaching committees, at both university and school level. Dr. Lilley teaches modules on urban and historical geography, with a particular focus on urban landscapes in contemporary and historical contexts. This continues a long tradition of teaching historical geography at Queen's.
Dr. Keith Lilley's research interests are in historical geography and urban morphology. He is particularly interested in how urban landscapes were shaped during the middle ages in Europe, which brings him into close contact with medievalists in disciplines such as history and archaeology. While Dr. Lilley is one of the very few geographers working in the UK on the middle ages, medieval historical geography has been and continues to be a very distinctive aspect of research in the School of Geography at Queen's, making contributions that reach across a range of disciplines concerned with the medieval past.
Dr. Keith Lilley's lecture:
_
Dr. Lilley offered an innovative interpretation of how medieval Christians infused their urban surroundings with meaning. He demonstrates how the city carried Christian cosmological meaning and symbolism, sharing common spatial forms and functional ordering.
Dr. Lilley argues that the medieval mind considered the city truly a microcosm: much more than a collection of houses, a city also represented a scaled-down version of the very order and organization of the cosmos.