04.04.2011 / METTE RAMSGARD THOMSEN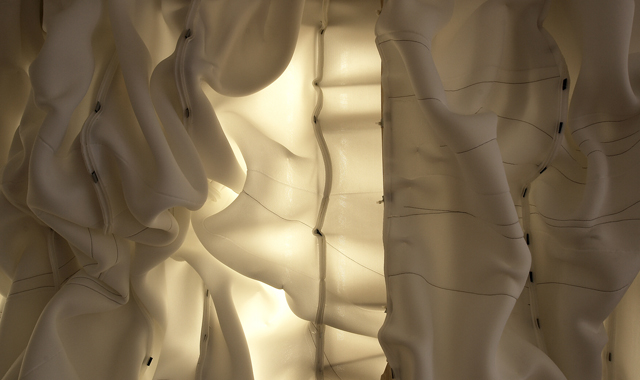 04.04.2011, 15:00, Mette Ramsgard Thomsen @ HPT C 103
CITA, Copenhagen. cita.karch.dk
A Sensitive Architecture: Designing for a Materially Graded Architecture.
Architecture is engaged in a radical rethinking of its material practice. Advancements in material science and more complex models of material simulation as well as the interfaces between design and fabrication are fundamentally changing the way we conceive and design architecture. This new technological platform allows for unprecedented creative control over materials design and production. This development is central to the emergence of a more sensitive approach to design. From the very small to the very large, the imagination of performative materials that are engineered in response to highly defined design criteria are challenging the traditional boundaries of design and representation. Performative materials can be structurally differentiated designed in response to a variegated load, materially graded responding to change in programme or property or computationally steered incorporating actuated materials designed for state change and environmental response. Hyper specified and designed, what they have in common is that they are developed in response to particular criteria by which the strength, structure, elasticity or density of a material can be devised.
Mette Ramsgard Thomsen is an architect working with digital technologies. Through a focus on intelligent programming and ideas of emergence she explores how computational logics can lead to new spatial concepts. Mette鈥檚 work is practice lead and through projects such as Slow Furl, Strange Metabolisms, Vivisection and Sea Unsea she investigates the relationship between computational design, craft and technology. Her research focuses on the Digital Crafting as way of thinking material practice, computation and fabrication as part of architectural culture. Mette Ramsgard Thomsen is Professor at the Royal Academy of Fine Arts, School of Architecture, where she heads the Centre for Information Technology and Architecture [CITA]. During the last 5 years has successfully built the centre that now includes 14 active researchers and research students.
Mette Ramsgard's Lecture:
_