M4: FINAL PRESENTATION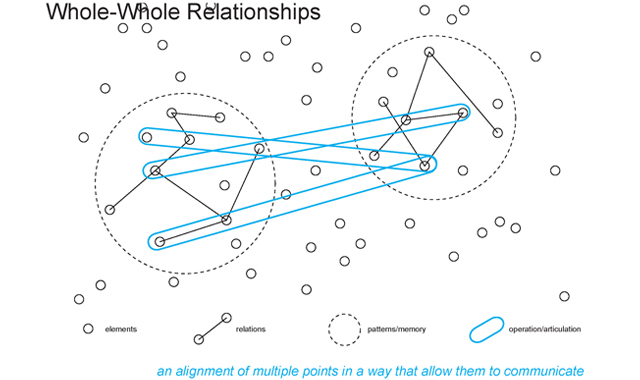 As a final task, we presented our individual works on the chosen architectural theory. Some of the approaches were analyzed and re-formulated in hipotetical scenarios, like Adolf Loos on Tractatus Logico-Philosophicus, Bernard Tschmumi on FourSquare or Daniel Libeskind on The Matrix.
At the same time, there was some emphasis on analyzing the role of technology for this architectural theories, as well as the different interest towards technology therein, as we can see in J. Christensen's presentation on Reiser & Umemoto, or in H. Takenaga's presentation on Metabolism.
Find the students' work here:
Agata Muszynska on Cecil Balmond

Aleksandar Lalovic on Foreign Office Architects

Hideaki Takenaga on Metabolism

Jesper T. Christensen on Jesse Reiser & Nanako Umemoto (Presentation)

Jorge Orozco on Daniel Libeskind (Presentation)

Mihye An on Bernard Tschumi

Nikola Marincic on Adolf Loos (Presentation)