M6: EXPERIMENT: DIY EL SCREEN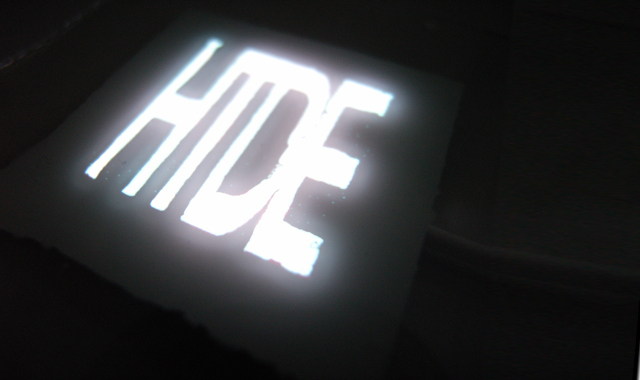 This first experiment aimed to understand how do an Electroluminescent display works. Electroluminescence is a direct conversion of electric energy to light, and it happens when a solid phosphor is subjected to an strong alternating electric field, typically 90VAC @ 500Hz.
This is how it works:
– The copper precipitates to form nanocrystals of copper sulfide. These enhance the strength of the electric field in the phosphor.
– The zinc sulfide and silver form a semiconductor matrix.
– When a positive field is applied, holes enter the matrix; when a negative field is applied, electrons enter the matrix.
– Light is produced when electrons and holes recombine on a silver atom in the matrix.
There are four basic components inside an Electroluminescent display:
1. Transparent, conductive electrode
2. Phosphor
3. Dielectric (Insulator)
4. Non-transparent, conductive electrode
Components diagram:

For more information about this process visit:
http://sites.google.com/site/elen4193/
And this is us, making some screens: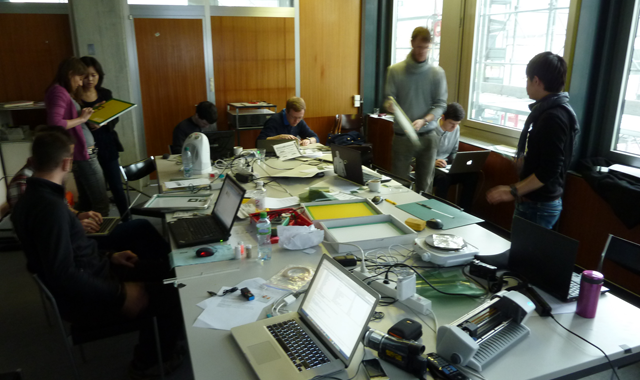 Placing the film for the screen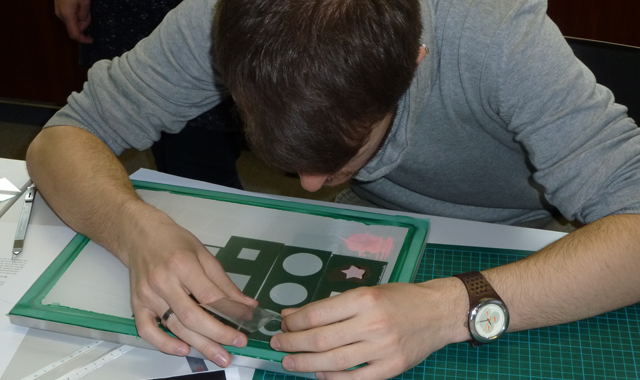 Applying the second dielectric layer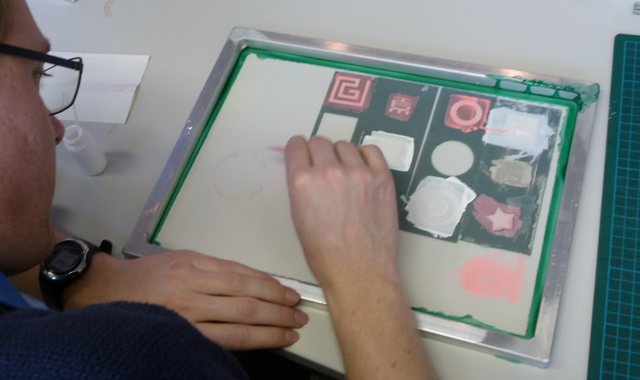 The last layer, silver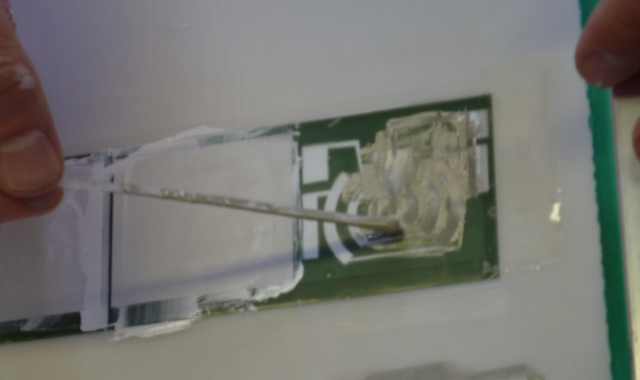 Waiting for it to dry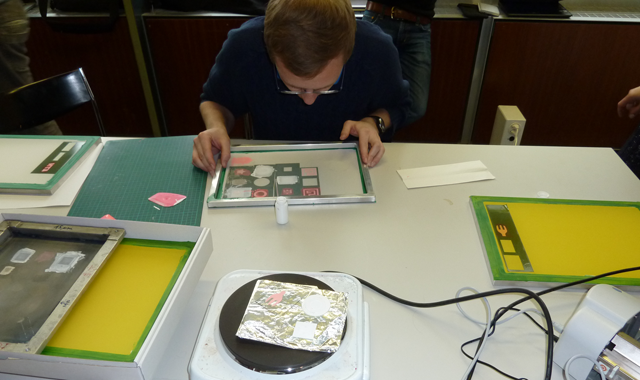 EL screens working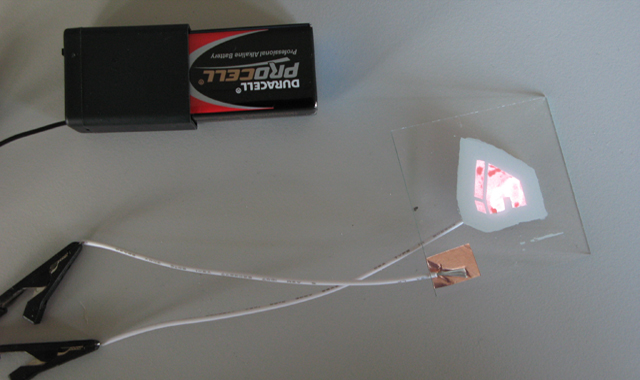 Step by step video: