19.01.2011 / Werner Oechslin (Video)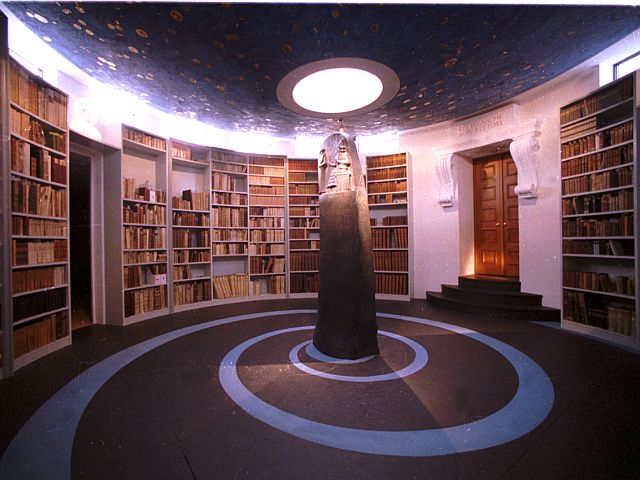 Werner Oechslin, Household of Things.
Presentation at II Methalithicum Klausur, Einsiedeln
Werner Oechslin studied art history, archeology, philosophy and mathematics in Zurich and Rome. From 1971 to 1974 he was assistant at the University of Zurich. Then, in 1975 and 1978 he taught at MIT in Cambridge, Mass. and in 1979 at the RISD in Providence. After a short period at the FU Berlin 1979/80, where in 1980 he qualified as a university lecturer (Habilitation), he went as professor for five years to Bonn and in 1985 to the Ecole d'Architecture at the University of Geneva. Afterwards Werner Oechslin received a professorship in art history and architecture at the ETH Zurich. In 1987 he taught at the Harvard Graduate School of Design as a visiting professor. From 1987-2006 he was head of the Institute of the History and Theory of Architecture (gta). Werner Oechslin was member of the Board of Trustees at the CCA Montr茅al and of the consiglio scientifico during the foundation of the Scuola di Architettura in Mendrisio. Since 2003 he is in the management board of the Internationalen Bauakademie Berlin.
Werner Oechslin's lecture:
"Now we have already remarked, that even in philosophers define a difference between objects and their impressions on the senses, wich they understand to both exist simultaneously and be similar to each other, this nonetheless is a difference which is not grasped by the vast majority of people, who would never ascribe to the belief in a dual existence and impression, because they simply observe one thing."
From this phrase from David Hume, Dr. Werner Oechslin starts the disscusion on The Architectural Model in wich we have to deal with the difference between and objective world or an object-thing world and our conceptions about it.
The term model is known and used in any area of scholarship, but the Architectral Model always had an advantage, that is to say, it was bodily, corporeal.
Dr. Werner presumes "…that from our thoughts we can directly deduce conclusions. And Barboro, when he differentiated and architect from a philosopher, said 'creativity doesn't come from my head, it comes from experience'. That's quite an assumption."