30.03.2011 / DANIEL BISIG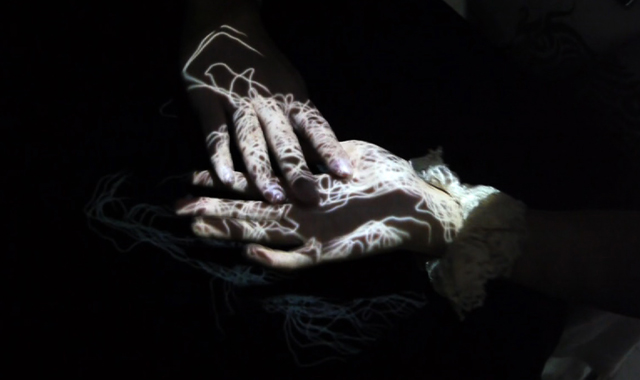 30.03.2011, 14:00, Daniel Bisig @ CAAD, HPZ F
Institute for Computer Music and Sound Technology, ZHDK.
Swarm Simulation in Interactive Art
Swarm simulations model the coherent movement of a large groups of animals. They represent a classical category of multi-agent systems that rely on principles of self-organization to give raise to a variety of emergent phenomena. Accordingly, swarm simulations can serve as generative mechanisms for the creation of autonomous and responsive artworks.
The presentation will introduce two research projects that are conducted at the Zurich University of the Arts. These two projects explore artistic applications of swarm simulations and place a particular emphasis on issues of interactivity and multimodal feedback. In the context of these research projects, several interactive installations and dance performances have been realized. Some of the conceptual, technical and artistic and aspects of these realizations will be discussed.
Daniel Bisig is a senior researcher at the Artificial Intelligence Laboratory of the University of Zurich and the Institute of Computer Music and Sound Technology of the Zurich University of the Arts.He is active as scientist and artist and has realized several interactive works for installation and performance. The simulation of biological behavior forms a central underlying commonality in his works.
Daniel Bisig's lecture:
_